Sunrise Japan Hospital's safety measures of COVID-19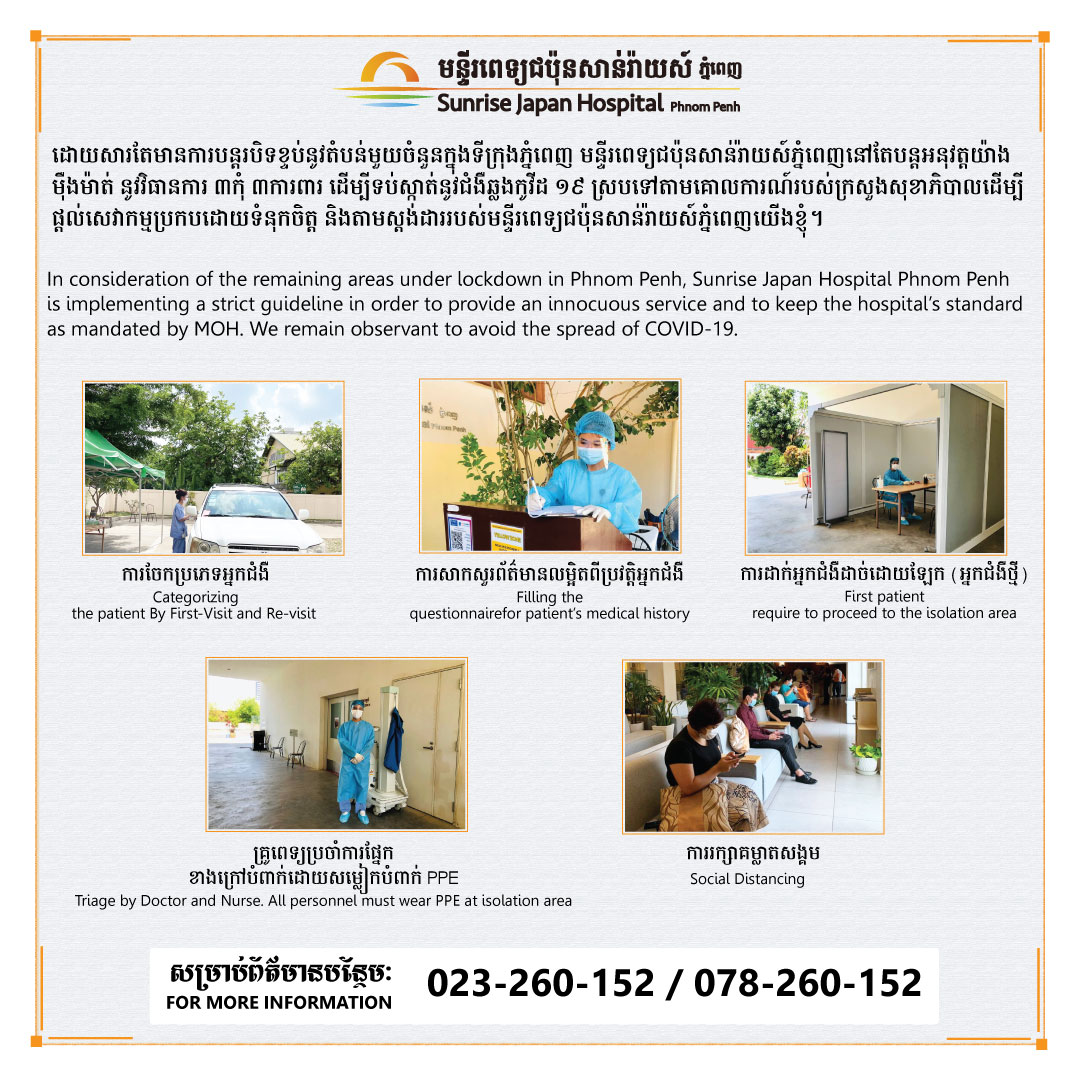 Sunrise Japan Hospital Phnom Penh remain observant to avoid the spread of COVID-19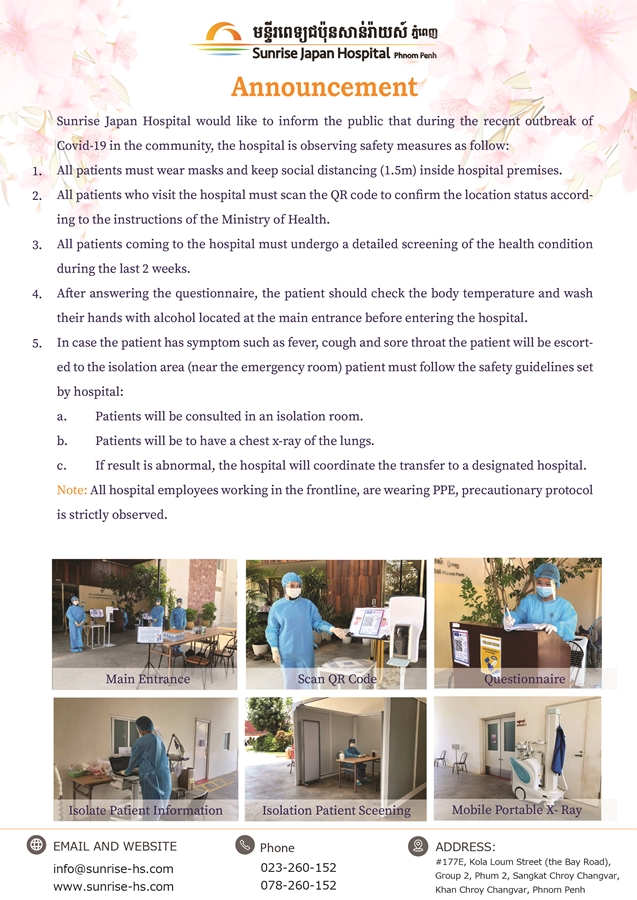 Clarification statement for Facebook posted by the daughter of Covid-19 patient who passed away last 31st March 2021
Announcement Related to the Coronavirus
Patient Airlift Advisory
December 2020
Dear Valued Clients,
In compliance with the Cambodian Government protocols for Covid-19, we would like to formally inform you that Sunrise Japan Hospital does not conduct Covid-19 testing.
However, we advise our clients to secure the Covid-19 negative certificate by contacting designated testing centers. Please advise your Air ambulance Company to directly coordinate with you in obtaining the Covid-19 negative Certificate prior to your departure schedule.
We thoughtfully apologize for any inconvenience it may cause you. Now more than ever, please practice precaution to help avoid further transmission of Covid-19.
Respectfully Yours
Sunrise Japan Hospital Phnom Penh Management