Happy Breastfeeding Week 1st-7th August
01 Aug, 2022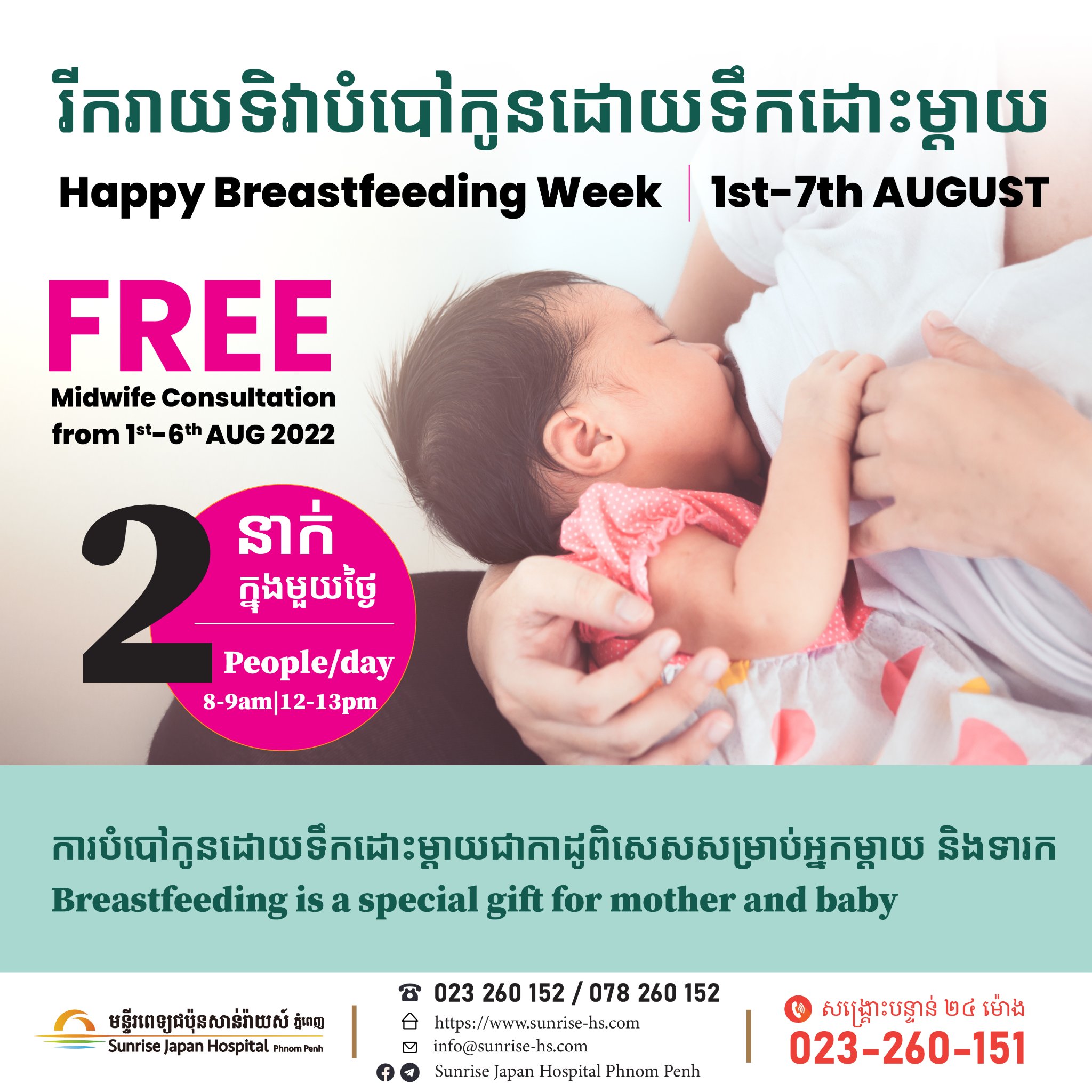 Breastfeeding is a special gift for mother and baby.

To celebrate breastfeeding week, The Obstetrics and Gynecology Center of Sunrise Japan Hospital Phnom Penh provides free midwife consultation to mothers from 1st to 6th August 2022, from 8:00 to 9:00 & from12:00 to 13:00.

Hurry up! The slot is limited! only 2 people per day.