Greeting
Founded in 2016, the Sunrise Japan Hospital ( SJH) has been rendering world-class medical service to the people of Cambodia. Together with well experienced local staff, we can continue to deliver Japanese quality healthcare in the country.
In pursuit of providing good hospital experience to our clientele, our priority is to provide high-quality care by recognizing and understanding the patient and patient families' needs.
At SJH, our team will take care of you like a family " a Doctor in Your Family". We aspire to promote regional medical cooperation that will benefit the nation and continue to strive to be recognized as "The Most Reliable Hospital in the World".
Director Okawada Manabu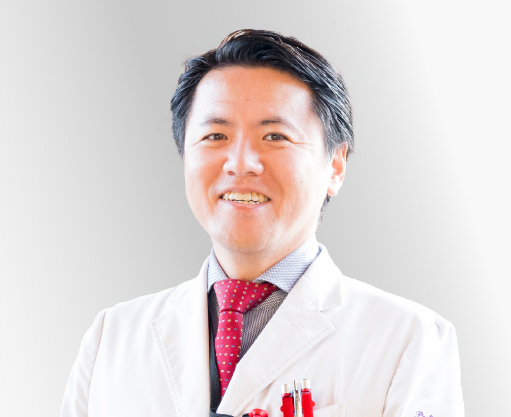 Sunrise Japan Hospital was opened with the earnest wish to contribute to the healthy life of all people living in Cambodia by providing a place where advanced medical services can be received at any time in Cambodia, and by promoting the development of the medical infrastructure in the country. Along with the resident Japanese doctors and medical staff, the Khmer staff themselves to the pursuit of ideal medical treatment, and they are with a sense of responsibility and pride as professionals working at the forefront of medical care. We will keep growing as a member of the community and contribute by continuing to provide the medical services required here.

CEO Kamata Keiya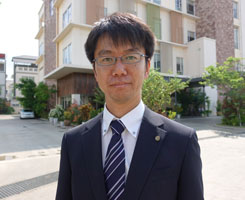 Introduction
We establish and operate an emergency medical center to provide high-level Japanese style medical services in neurosurgery and other fields while expanding sustainable businesses; 1. Development of human resources, 2. Town revitalization and country revitalization, and 3. Japanese

1. Development of human resources: On-the-Job Training, Kitahara style certification, We establish educational institutions to raise the healthcare standards of Cambodia and to train providers who are needed in ASEAN countries.

2. Town revitalization and country revitalization: With a tool called "Medical", we create a regional industry model that promotes the resolution of social issues to contribute to the economic development of Cambodia and other developing nations.

3. Japanese : We showroom Japanese technologies, industries, and culture to the package-export healthcare industry and other healthcare-related industries.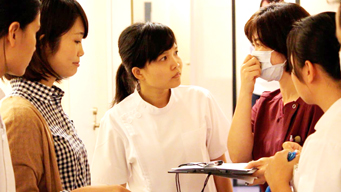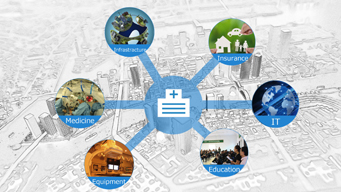 Sunrise Japan Hospital operated by Sunrise Healthcare Service has been established under the cooperation of three Japanese companies to establish and operate a Cambodian emergency medical center.

① JGC CORPORATION (JGC) was established in 1928. It is one of the top energy and Medical-related companies in Japan. As a major investor of the Sunrise Healthcare Service, JGC is going to manage and operate the new hospital.

②INCJ, Ltd. (INCJ) is a both publicly and privately invested investment fund, which was established under the Industrial Competitiveness Enhancement Act. INCJ provides investment support to the Sunrise Healthcare Service and supports the new hospital operation.

③Kitahara Medical Strategies International Co., Ltd. A group company which has top-class stroke treatment results in Japan. KMSI is responsible for the healthcare-related business of the new hospital. In addition to the training of Cambodian staff in Japan, a total of 30 Japanese staff will be sent to Cambodia to provide high-performance and high-quality medical services and to train local staff.
Hospital information
Sunrise Japan Hospital was opened in 2016. A system capable of providing high-standard medical services will be established through operations led by a team of Japanese doctors, nurses, and relating medical professionals while providing training and working with well-experienced Cambodian medical staff members.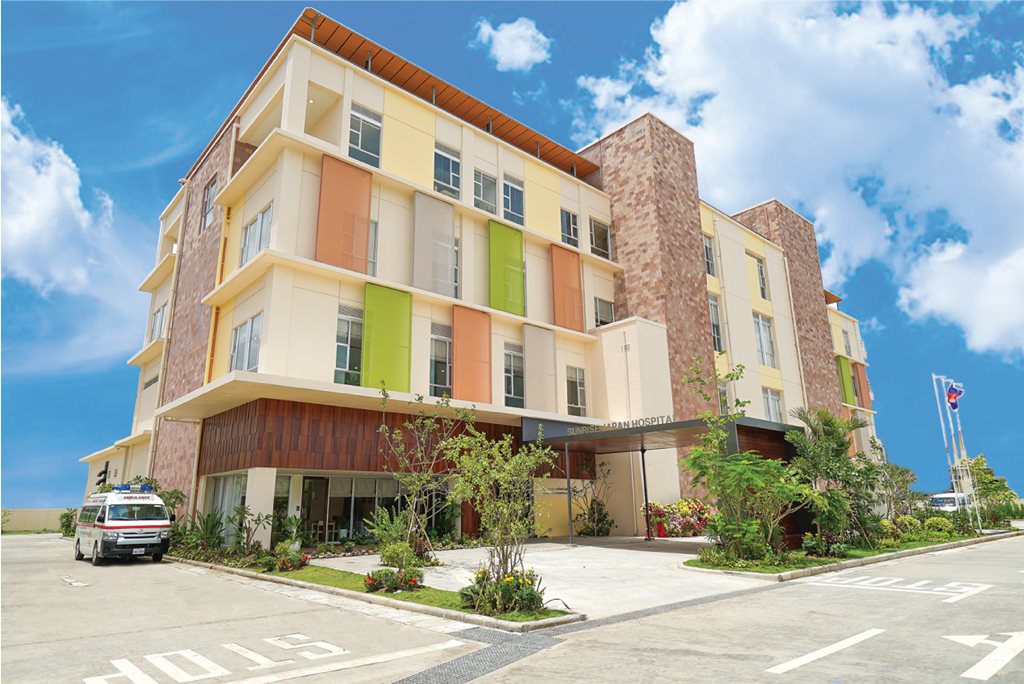 History
2009.Apr

The investigation by the Economic Research Institute for ASEAN and East Asia

2011.Apr

The investigation by the Japanese Ministry of Economy, Trade, and Industry

2013.May

Audience with the King Sihamoni

2013.Nov

Opened a public seminar about "Stroke" Prime Minister Shinzo Abe's visit

2014.Apr

Registration of Sunrise Healthcare Service Co, Ltd at Ministry of Commerce

Mr. Toshiaki FUKUDA appointed as Chairperson of Board of Directors

2014.Sep

Sunrise Japan Hospital Groundbreaking ceremony

2014.Oct

Staff training in Cambodia

2015.Jun

Conclusion of the loan agreement with JICA

2015.May

JICA training: Education in a Japanese hospital

2016.Aug

Hospital license acquisition from the Ministry of Health

2016.Oct

Full Open of the hospital

2017.Mar

Started Clinical service at Phnom Penh Airport (currently terminated) 

2018.Jan

Started Pediatric Department (OPD/IPD/Surgery)

2018.July

Started Breast-Feeding Consultation

Started Psychological Counseling

2018.Dec

Conducted 1st APSARA Congress

Introduced Laparoscopy

2019.Apr

Change of Chairperson

Mr. Keiya KAMATA appointed as Chairperson of Board of Directors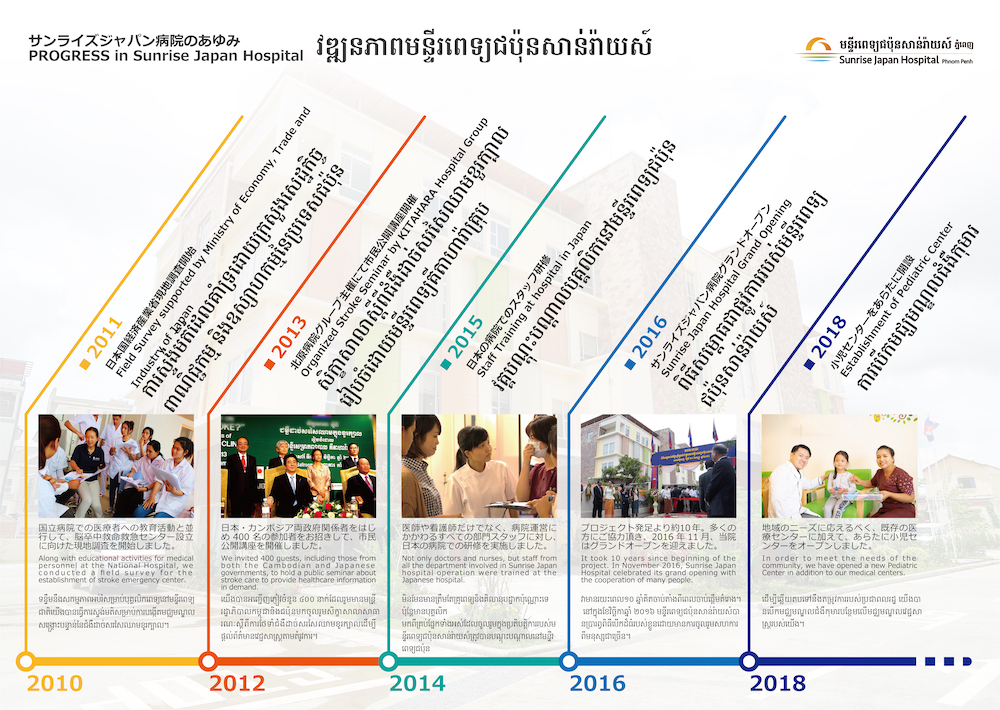 Membership Service
the hospital You can choose the plan of your wishes. We will hold periodic seminars for health promotion, and send health magazines. We also provide coupons for health checkups for silver and gold members.
Membership Service Application
Membership Course
Bronze
Silver
Gold
Health Checkup Package
Basic Course
Special
Discount for Basic Medical Expenses
10% OFF
20% OFF
Telephone Consultation Nurse
E-Magazine & Health Seminar
Registration Fee
Annual Fee

$10

$120

$320
How to Apply​​ as Membership
[Contact by phone]
/ 085-432-022

[Contact by email]
Please contact us in this form
Project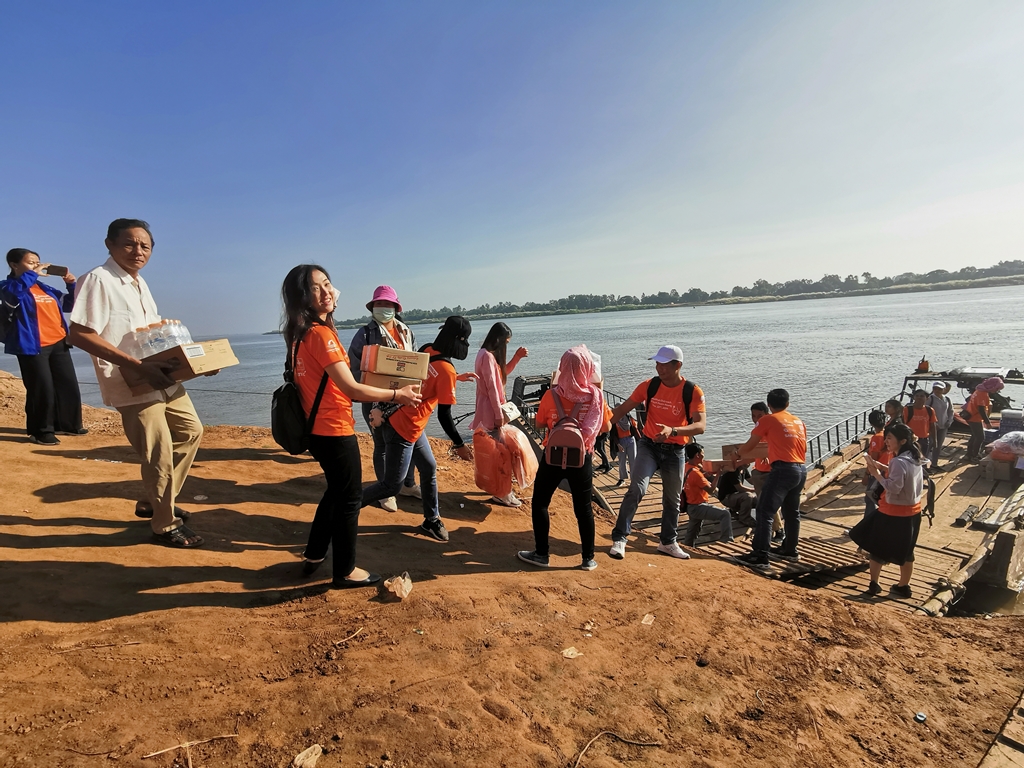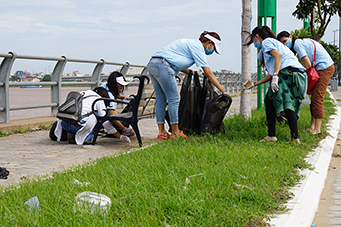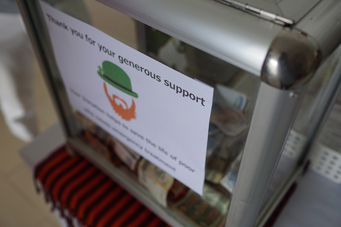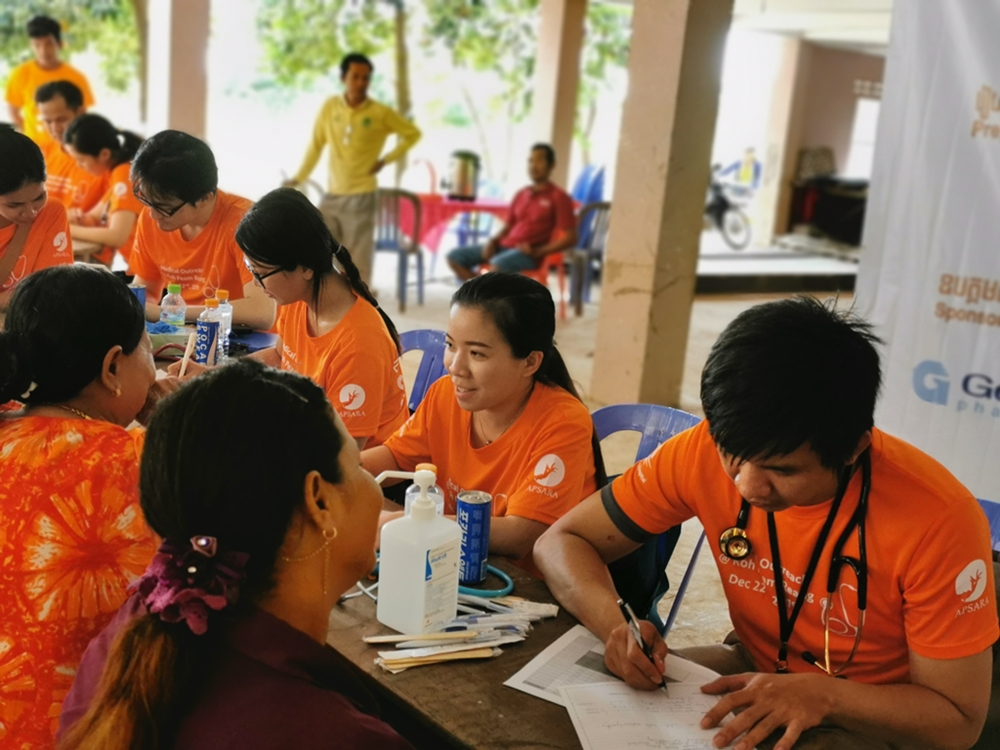 AKAHIGE
In Cambodia, the proportions of the people below the "absolute poverty line", which indicates the requirements necessary to afford minimal standards of life, are estimated to be 17% in rural areas, 13% in urban areas (except for Phnom Penh), and 3% in Phnom Penh (in 2004). Since private insurances in Cambodia does not always meet their needs, some have to pay their entire medical costs out of their pocket and many cannot receive adequate medical care. This is why we run the "AKAHIGE" project to provide medical care to all the people. The word "AKAHIGE" is from the Kurosawa movie, "Akahige", which describes the love and of life through the communication between a doctor and his patients.

CSR activity
For the people who cannot receive adequate medical care or education, we are continuously visiting local cities and doing seminars to provide healthcare education and to supply goods. In addition, the person who recognized that there is no ability to pay will be taken to the hospital. The medical care which can be done only by us will make the auxiliary of the treatment costs. We are going to create a new scheme where people can operate a hospital, train their staff, and build a local system on their own without support so they can get away from the current situations; "medicine that involves only charity" and "adequate medical care is only for the wealthy population".
About Clinical Research
When conducting clinical research, we get written or verbal explanations and consent.
Among the clinical studies, studies that use only information such as medical care information without invasion or intervention to patients, or studies that use only surplus specimens should be conducted as Guidelines ("Ethical guidelines for medical research targeting humans").
Based on this, we do not directly obtain the consent of all the target individuals, but disclose the research information and guarantee the opportunity of refusal.
This is called "opt-out".
The clinical studies that opt out are as follows.
If you do not wish to cooperate with the research, please contact the person in charge of each research described in the following document

Health disparity of NCDs among residents in a rural area, Cambodia; a descriptive study.

Regional health disparity among patients at a single facility in the capital city, Cambodia.