Night Seminar Online - Predicting Motor Recovery & Goal Setting For Post-Stroke Patients
15 Jun, 2020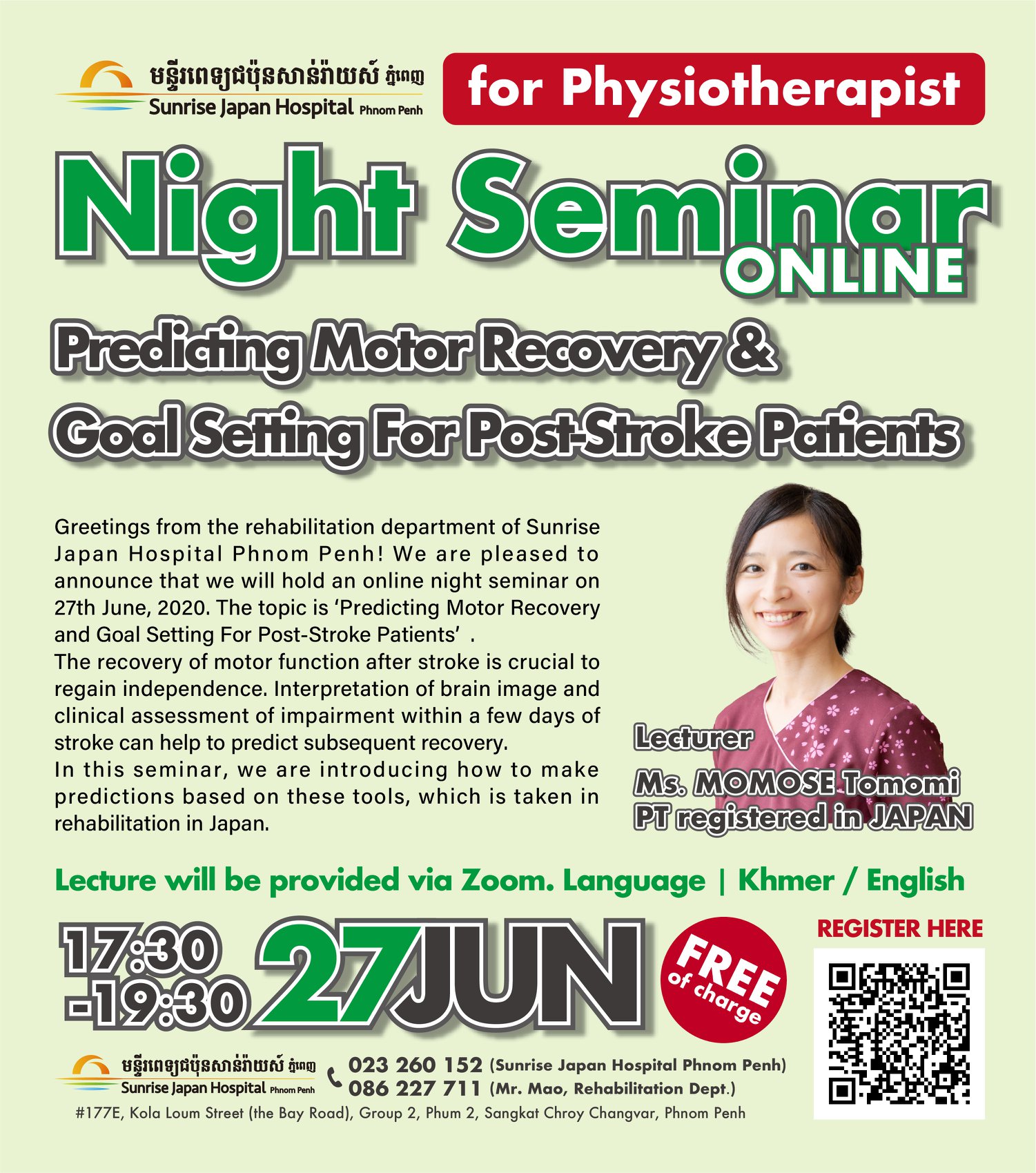 On 27th June 2020, the rehabilitation department of Sunrise Japan Hospital Phnom Penh will organize the Online Night Seminar on "Predicting Motor Recovery & Goal Setting For Post-Stroke Patients" from 17:30 to 19:30.
In order to prevent the spread of the novel coronavirus, this time it will be in an online lecture using Zoom Cloud Meeting.
- Free of charge
- The lecture will be provided via ZOOM Cloud Meeting
- Language: Khmer / English
- Targeted participation: Graduated physiotherapists & students in physiotherapy
Please kindly register from the link: https://forms.gle/HwT35pQ3uKaoSYveA or TEL: 086 227 711 (Mr. Mao, Rehabilitation dept.) by 26th June.