Night Seminar Online: Postural Control in Post-stroke Patients
07 Nov, 2020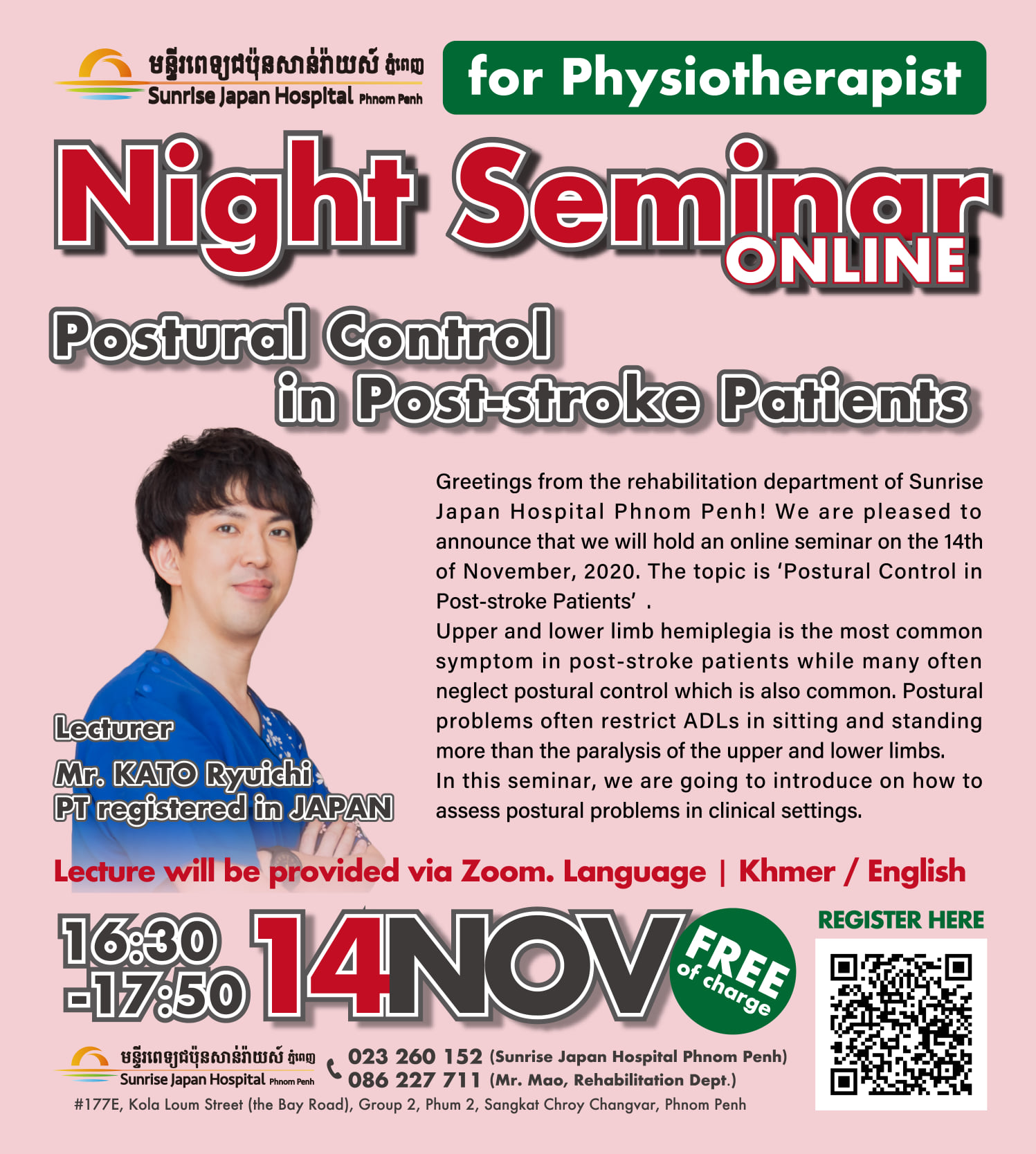 [**For Physiotherapist ONLY**]
On 14th November 2020, the rehabilitation department of SUnrise Japn Hosptial Phnom Penh will organize the Onlien Night Seminar on "Postral COntrol in Post-stroke Patients" from 16:30 to 17:50. It will be in an online lecture using Zoom Cloud Meeting.
Free of Charge
Lecture will be provide via zoom cloud meeting
language: Khmer / English
Targeted participation: Graduated physiotherapists & student in physiotherapy
Please Kindly register from the link: https://forms.gle/kXxdMtaSrQTqdoN76 or TEL: 086 227 711 (Mr. Mao, Rehabilitation dep.) by 13th November.