Please join us in the Blood Donation Event
20 Jun, 2023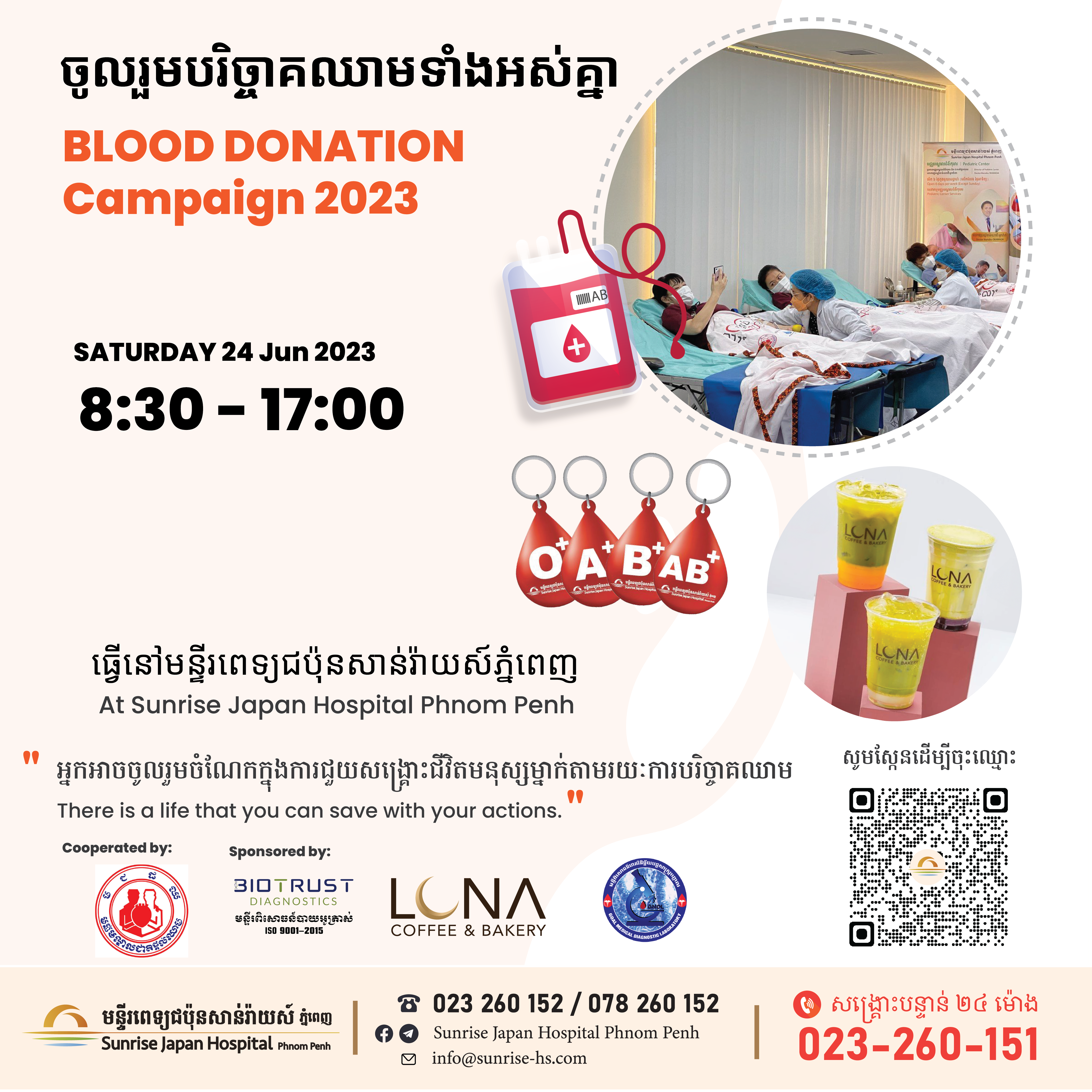 Give Blood, Give Plasma, Save Life, and Share Often!
The blood per unit can be transfused into a single patient. Whole blood can also be separated into its specific components of red cells, plasma, and platelets. These components can be given to different patients, which is why we say that a donation of one unit or pint of whole blood can help multiple people, and the transfused blood is stored for one month only.
Please join us in the Blood Donation Event by the link ……… that will conduct on the 24th of June 2023 from 8:30 am until 5:00 pm at Sunrise Japan Hospital Phnom Penh which
Cooperated by: Nation Blood Transfusion Center
Sponsored by: Goal Medical Laboratory, Biotrust Diagnostics, and Luna Coffee & Bakery.
Thank You!
Please kindly preregister with the link: https://shorturl.at/hkoOT
Contacts us:
SMC Facebook Page: https://www.facebook.com/sunrise.mcss
Telegram: https://t.me/SunriseJapanHospital
Website: https://sunrise-hs.com/
Make an Appointment: http://t.me/SunriseJapanHospital_Chat
Tel: 078 260 152 / 023 260 152