Where can I find counseling and treatment about Hepatitis?
21 Jul, 2020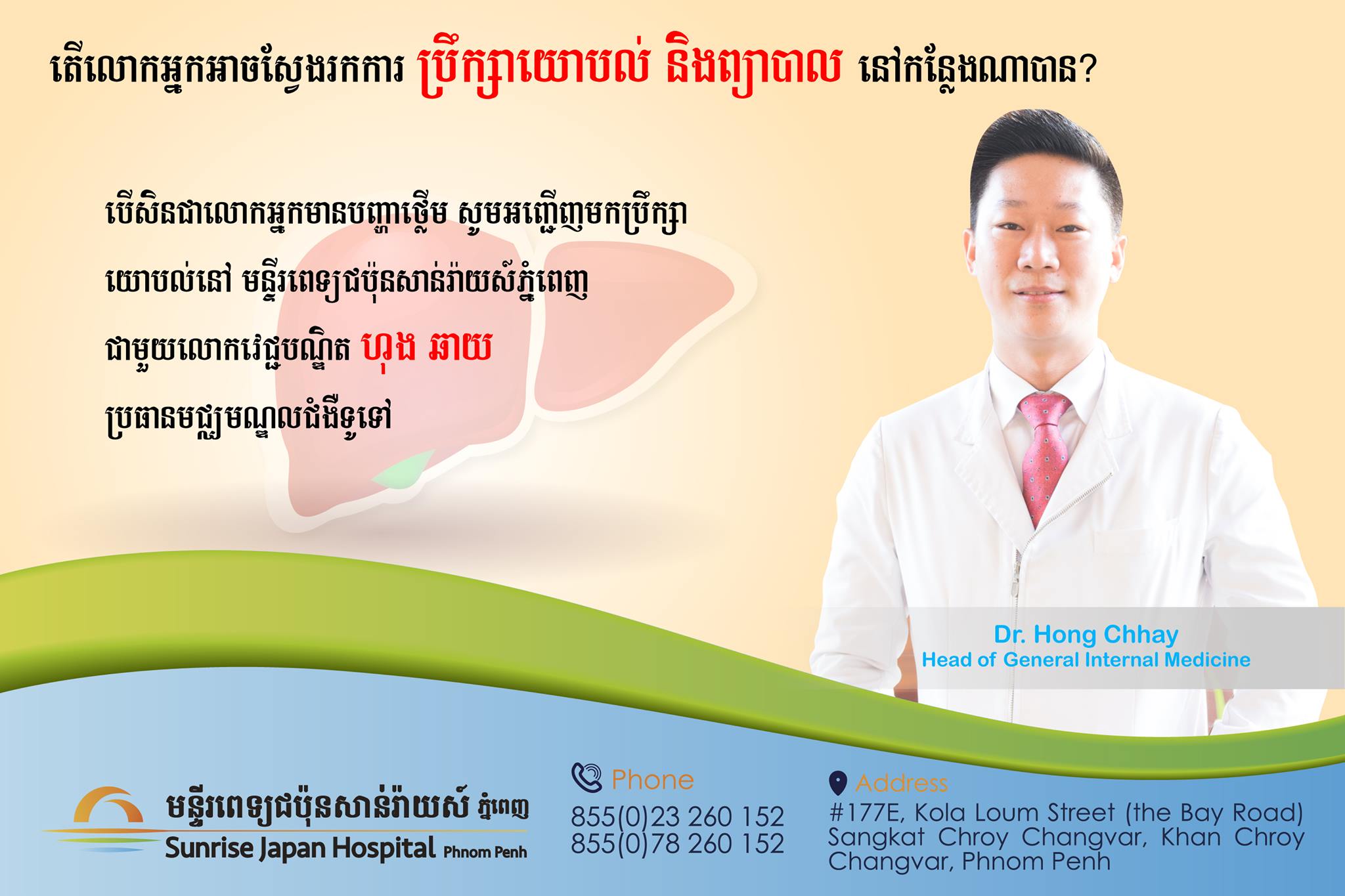 Hepatitis is an inflammation of the liver that can cause a range of health problems and can be fatal. There are five main strains of the hepatitis virus, referred to as types A, B, C, D and E. (WHO)
If you have liver concern, please come to consult with our doctors at Sunrise Japan Hospital Phnom Penh.