The Sunrise Japan Hospital Phnom Penh renewed the Memorandum of Understanding (MoU) on academic collaboration with the University of Puthisastra (UP)
21 Oct, 2022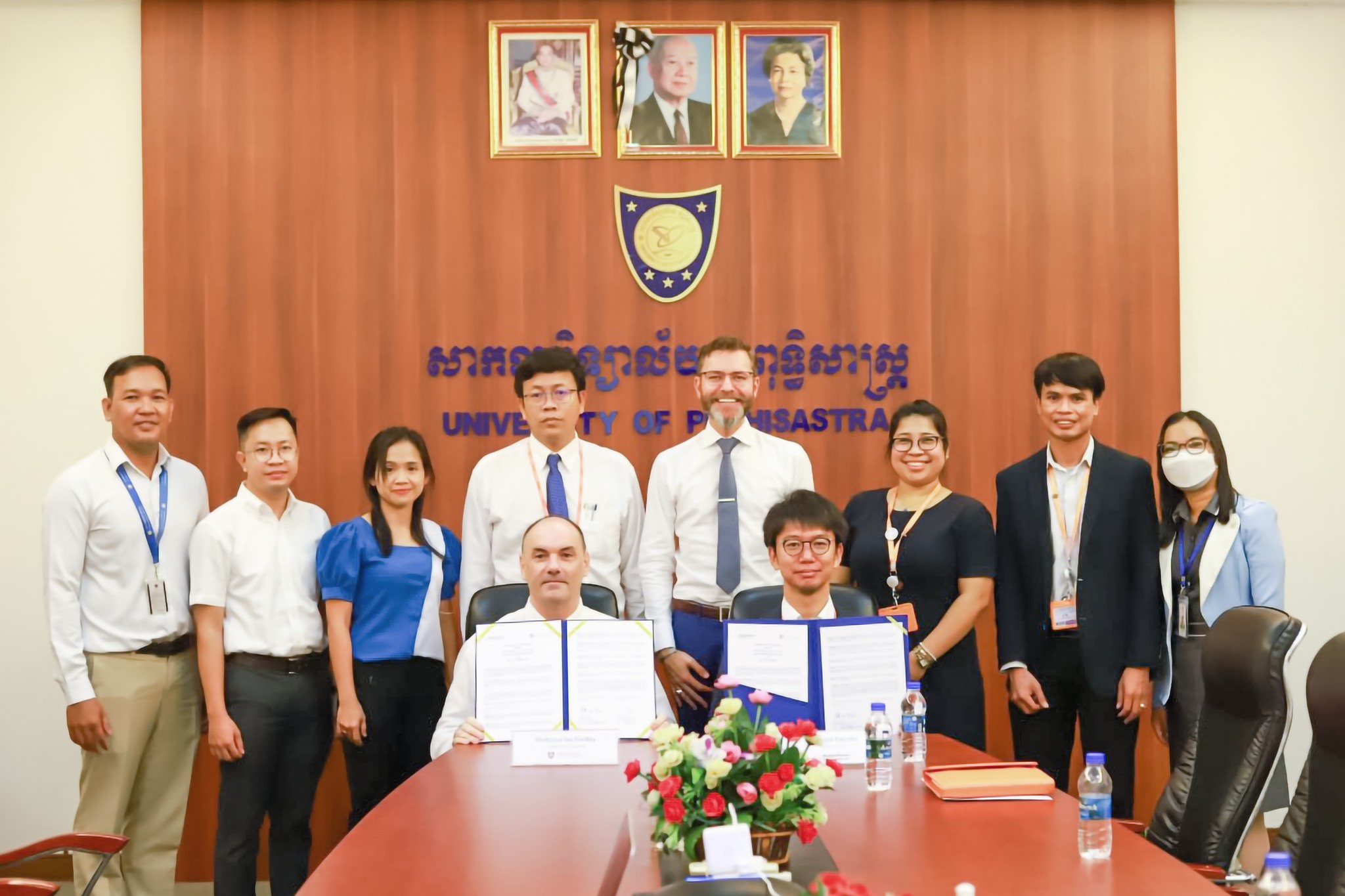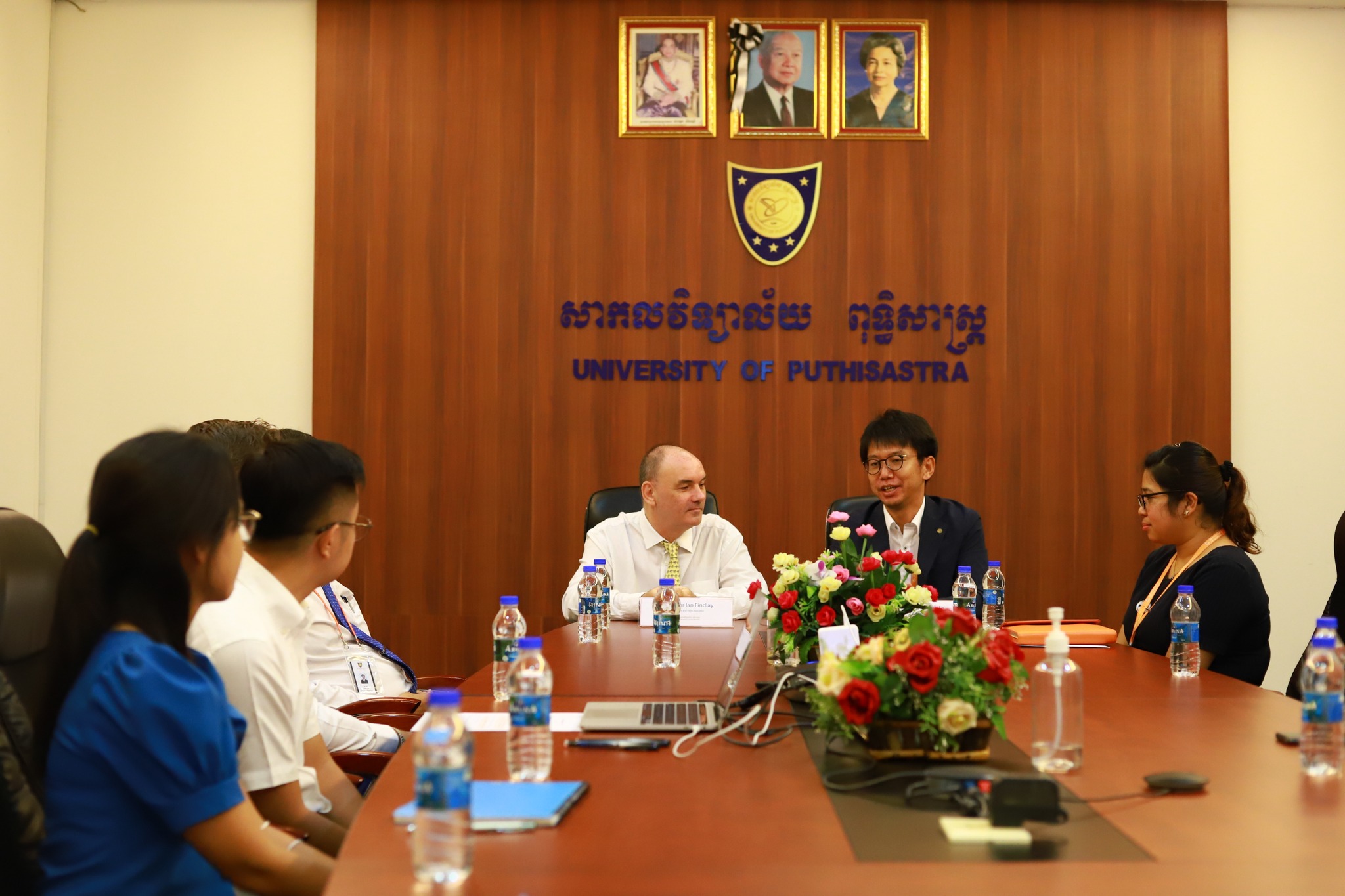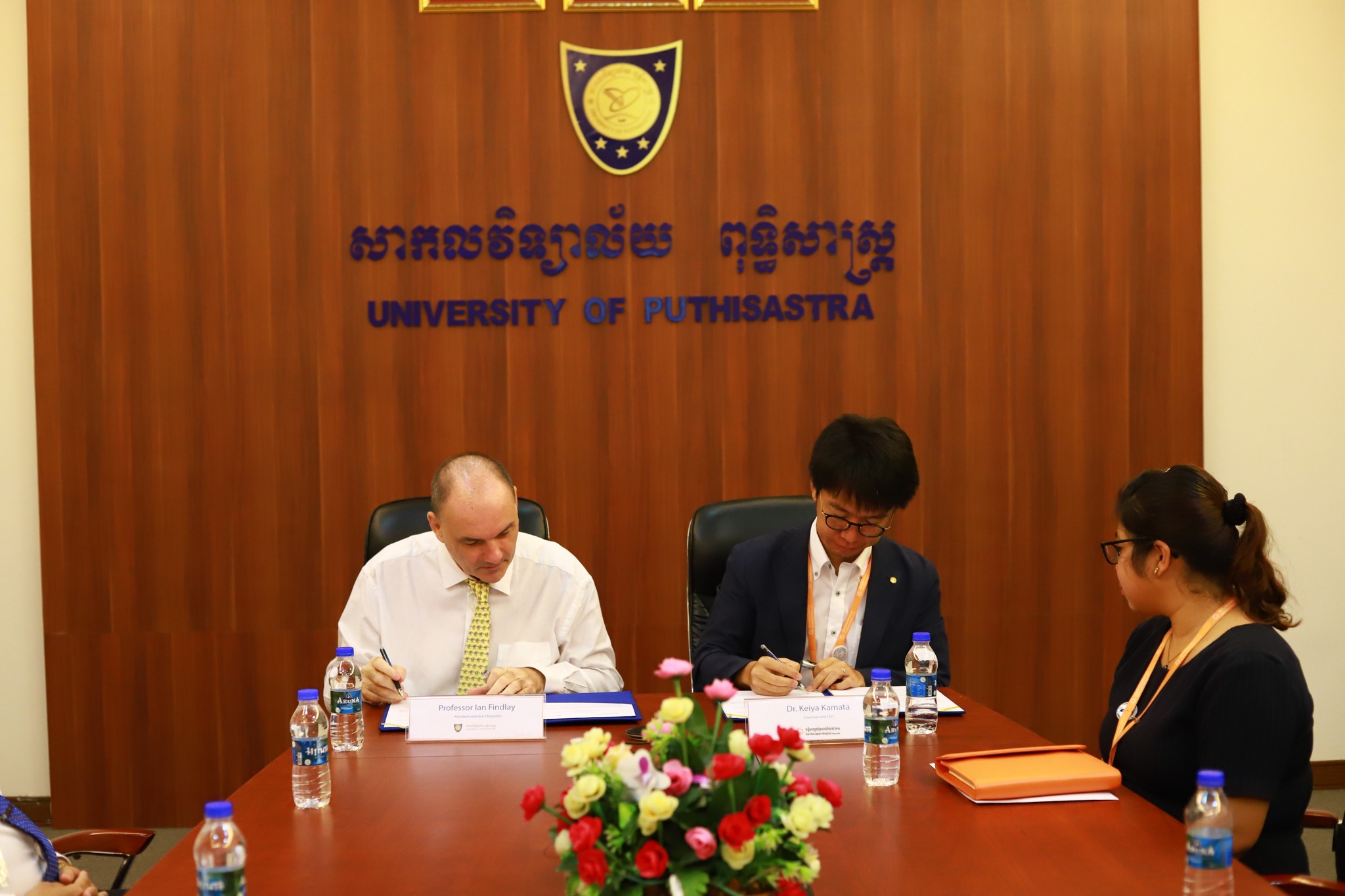 The Sunrise Japan Hospital Phnom Penh renewed the Memorandum of Understanding (MoU) on academic collaboration with the University of Puthisastra (UP) last October 6th, 2022.
The MoU was signed by Mr. Keiya Kamata, Chairperson of the Board of Directors, Sunrise Healthcare Services Co., Ltd, and President Prof. Ian Findly Vice-Chancellor University of Puthisastra (UP). The ceremony was also attended by Clinical Director Dr. Manabu Okawada (via zoom) and the respective Faculty-Head of UP.
During the signing ceremony, both parties expressed their gratitude for having a partner with the same goals and future vision. This cooperative partnership between the two parties commits to strengthening the healthcare of the country. By means of providing standard training and learning experience opportunities for the healthcare student through the internship program.